Skip to Content
Communications & Collaboration for Your Hybrid Work Model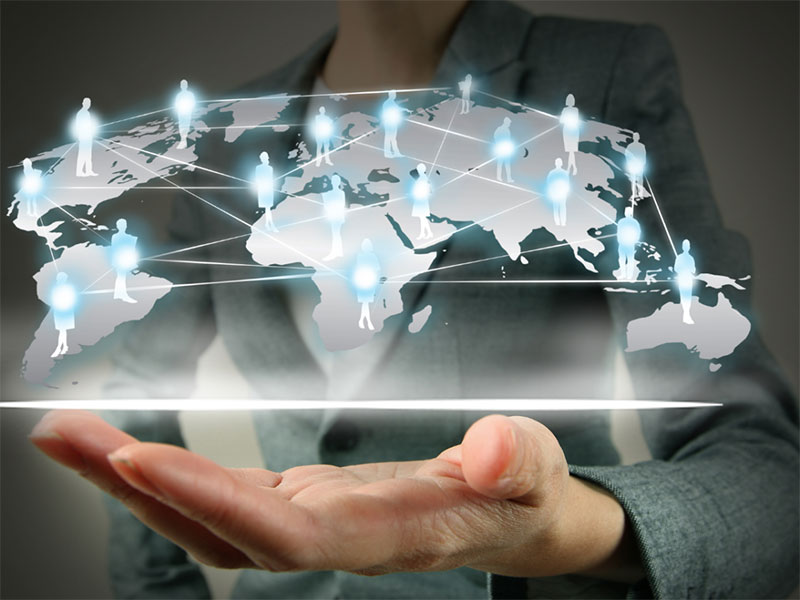 Communications & Collaboration for Your Hybrid Work Model
The Communications & Collaboration solution that supports your hybrid work model needs to be:
Flexible and elastic—to expand and contract, ebb and flow as your hybrid work model takes shape, then changes, then snaps back, then evolves.
Capable of keeping business in the middle—so customers can reach you at the same business phone number or email address as before, regardless of where you or your employees are.
Crazy simple—so it just works, and complexity is a nonissue, because you'll have enough complicated decisions to make about criteria for returning to the office, which needs redesigning.
Elevate, as a cloud-based unified communications and collaboration platform, seamlessly integrates all your communications tools—desktop phones, mobile phones, and computers—into one manageable solution that flexibly accommodates your employees' needs and workplaces.
Each user receives:
Local phone number with unique extension
Up to five endpoints
Inbound/outbound caller ID
WebFax
Voicemail box with transcription services
Team chat
Elevate Mobile App & Desktop App
AnyMeeting with up to 30 participants
10GB per user of ShareSync file share and backup
Each account receives:
Centralized management of all locations
Auto Attendant with a direct inward dial phone number
Ability to configure up to 10 hunt groups
Conferencing: 200 toll-free minutes/month
Active directory integration for easy user configuration
Hung Group reporting
Enable/disable call recording
Spam caller protection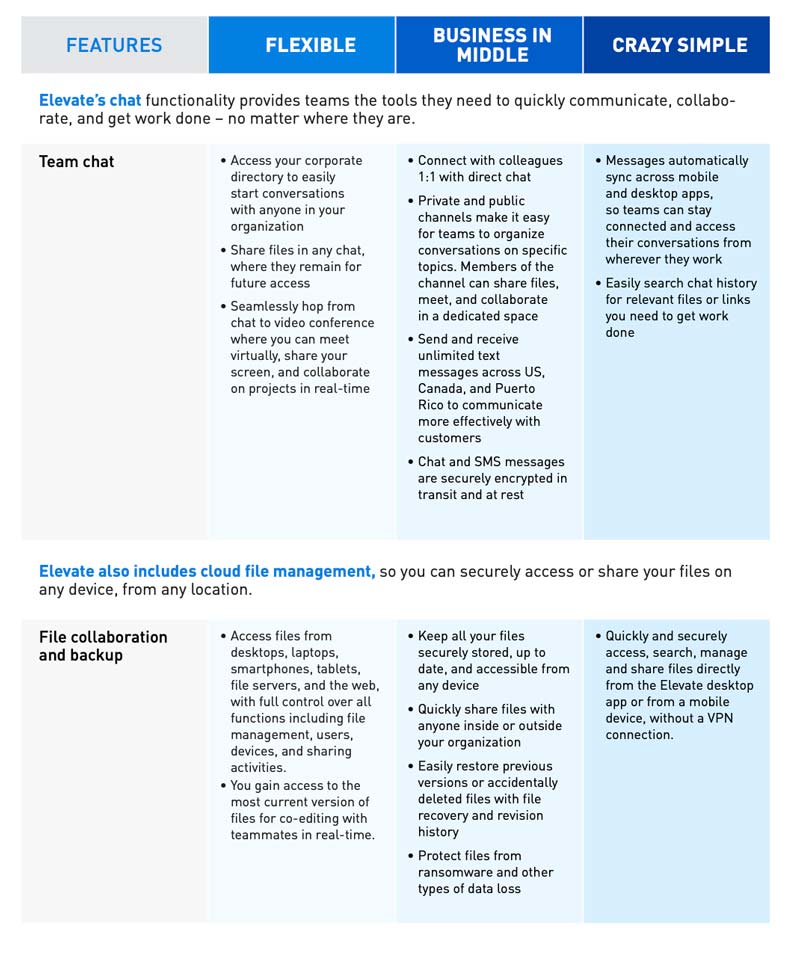 Was this helpful? Download it as a PDF here.
Does Your Business Have Its Best Communication Solution?