Skip to Content
Succeed With the New Hybrid Work Model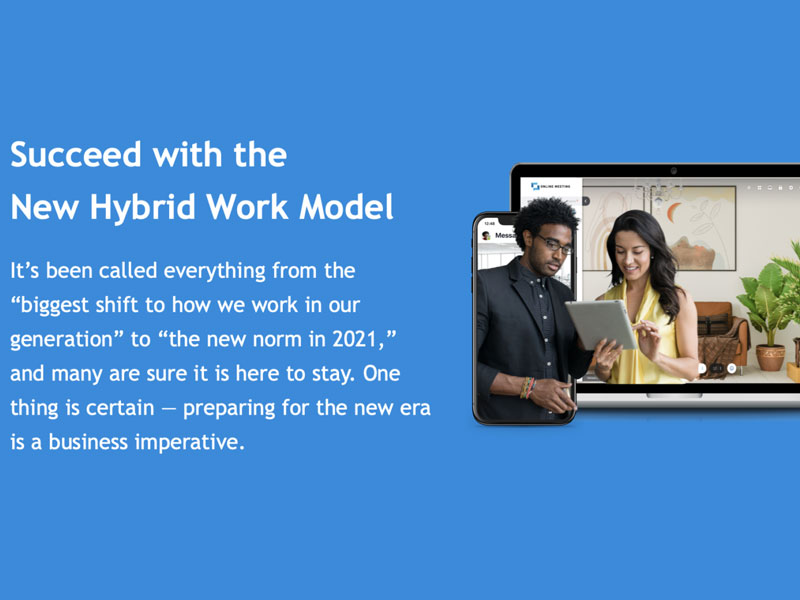 Succeed with the New Hybrid Work Model
It's been called everything from the "biggest shift to how we work in our generation" to "the new norm in 2021," and many are sure it is here to stay. One thing is certain ― preparing for the new era is a business imperative.
Unified Cloud Communications Is Critical
To ensure simplicity, business-centricity, and flexibility, your hybrid work model communications solution will need to seamlessly integrate multiple tools into one manageable solution. And to accommodate your employee's needs and workplaces and ensure they can take care of customers from wherever, leveraging the cloud is a must-have.

3 Principles to Guide Your Hybrid Work Model and How Our Unified Communications Solution Checks All the Boxes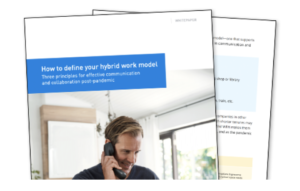 How to Define Your Hybrid Work Model
Our new whitepaper gives you the tools and information you need to start planning for working post-COVID.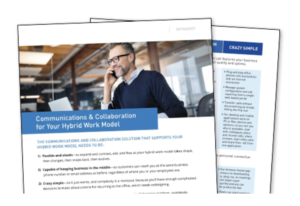 The Hybrid Workforce Communication Platform Datasheet
Learn how our solution's capabilities satisfy the three principles for hybrid work communication technology.
Does Your Business Have Its Best Communication Solution?