Skip to Content
Cloud Phone System Solutions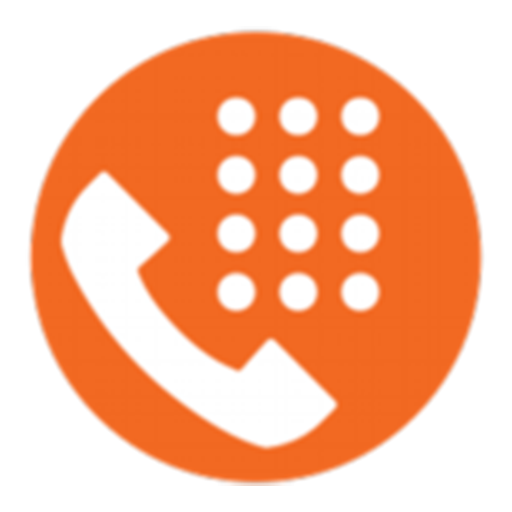 Sunrise Cloud Solutions for Increased Productivity 
Sunrise Solutions is committed to ensuring you enjoy clear, reliable communication on all your devices. Utilizing the most advanced telephone system technology, our VoIP cloud solution unifies communications and collaboration platforms so users can run their business with better productivity and mobile options while sharing content and ideas through a single system. Our Unite technology seamlessly integrates your tools, including mobile phones, desktop phones, and computers, into a single manageable solution we orient around your employees' work styles and needs.  
This solution applies to all your tools, whether at your office or a remote location. Proudly serving DC, Northern Virginia, and the Eastern Shore of Maryland, our highly experienced technicians can configure, install, and train you and your staff on-site with our Sunrise Cloud Solutions technology. Call us today to learn more!  
With CERTIFIED, LOCAL Technicians to Configure, Install, & Train YOU and Your Staff ON-SITE!
What Is a Cloud Phone System & How Does It Work?
A cloud-based phone service utilizes the Internet to transfer voice signals between IP addresses. It waives the use of on-premises hardware, cutting down on the maintenance costs of a traditional telephone line system.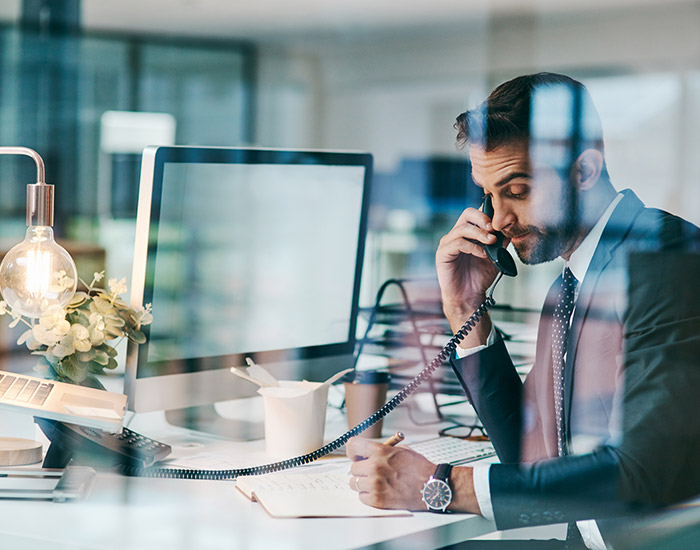 What Are the Benefits of a Cloud Phone System?
Businesses in DC, Northern VA, and the Eastern Shore of Maryland are joining the shift to cloud phone systems for several reasons, including:  
Scalability 

 

Cost savings

 

Convenience 

 

Limited maintenance and administrative requirements 

 

Geographical flexibility

Unified communications 

 
Sunrise Cloud Solutions Features 
Dependability is critical when finding an integrative communications solution for your business. We purposely built the Sunrise Cloud Solutions network to be reliable for those critical moments of communication. Our VoIP cloud solution has several robust features, including:  
Simplified Scaling & Management –

We can scale Sunrise Cloud Solutions to the needs of any business. You can order service for the number of resources or users you need today and pay only for what you need. It's easy to order additional services, and we can set it up quickly. Sunrise Cloud Solutions scales to larger numbers of users for each business, so let us know what your scalability needs are. 

 
Increased Collaboration & Productivity –

You can manage a more productive workforce with Sunrise Cloud Solutions. Mobile devices interact with the corporate phone system seamlessly. You get a more flexible workforce with connections anywhere, anytime, and on any device. 

 
Managing Your Business Continuity –

Our Sunrise Cloud Solutions technology ensures you never miss out on important business calls. You get full business phone functionality you can use if desk phones are not available with the Sunrise Cloud mobile app.

Cloud-based systems are not susceptible to local outages, so you can continue communicating even when traditional phone lines are down. 

 
Clear Communication at a Lower Cost –

You never need to buy, install, replace, manage, or upgrade hardware when you switch to Sunrise Cloud Solutions. Our system gives you lower infrastructure and operating costs than traditional phone service. Our system doesn't require purchasing additional hardware or reducing your infrastructure and operating costs. We consolidate data and voice into one network so you can get flat, per-user rates with unlimited domestic long-distance and local calling.

 
Desktop Phones –

Our desktop models are easy to use and include several features that make daily operations smoother. Our phones have productivity features, rich audio quality, and easy-to-use interfaces. Our pre-programmed phones work seamlessly with Sunrise Cloud and are plug-and-play, so you can use them anywhere you have an internet connection.

 
Video Conferencing & Screen Sharing –

With Sunrise Cloud Solutions, you get Online Meeting, a reliable and easy-to-use video collaboration tool. You can easily eliminate unnecessary travel with HD video conferencing and empower your remote team members to increase productivity. With screen sharing, you can share your computer desktop in real-time with team members, improving decision-making speed and collaboration. 

 
File Sharing & Security –

File servers, mobile devices, and desktops all can file sync and share with backup. Our system allows for easy and secure file sharing

with the most current file versions from any device

.

Full control over devices, users, files, and sharing activities

.

Integration with active directory, exchange mail, outlook, windows file server, office, and office 365. 

 
What's Included in the Service?
Sunrise Cloud Solutions include a broad range of essential products for users and accounts. Each user receives: 
Local phone number with a unique extension

 

Inbound and outbound caller ID

 

WebFax

 

Ability to have up to five endpoints

 

Voicemail box with transcription services

 

Online meeting with up to four participants or 30 with Sunrise Cloud

 

Sunrise Cloud desktop app and mobile app

 

2GB per user backup and ShareSync file share

 
Each account receives: 
Centralized management of all locations

 

Ability to configure up to 10 hunt groups

 

Hunt group reporting

 

Auto-attendant with a direct inward dial phone number

 

Active directory integration for easy user configuration

 

Conferencing with 200 toll-free minutes every month

 

Enable and disable call recording

 
Sunrise Cloud Solutions Communication Features
Our system and phone features include all the following: 
System Features:
Caller ID

 

Auto Attendant

 

Voicemail with Transcription 

 

Custom Greeting and Hold Music 

 

Hunt Group Call ReportingCall Flip

 

Direct Inbound Dialing (DID)

 

Conference Bridge

 

Busy Lamp Field and Call Presence

 

Email and SMS Notifications

 
Phone Features:
Call History

 

Call Hold

 

Call Forward

 

Call Recording

 

Call Waiting

 

Call Transfer

 

Three-Way Calling

 

Do Not Disturb

 

Voicemail

 

Configurable Ring Options

 

Extension Dialing

 

Administrator Password

 

Call Park

 

Named Ring Options

 

Call Flip

 

Page All Phones

 

Inbound Caller Name

 

Speakerphone

 

Configurable Line Keys

 

Remote Line Key

 

On-Hook Dialing

 

Transfer to Voicemail

 
Desktop Application Productivity Features 
Sunrise Solutions' desktop app brings all your essential collaboration tools together. Your staff can send and receive SMS messages and chats, share screens, place, and receive calls, share files, and start video calls from one application.  
Additionally, you have the flexibility to place and receive calls on your desktop application in two ways: for your associated desk phone as a call controller or from your Mac or PC as a softphone. The Sunrise Cloud mobile and desktop applications let you take your files, conversation, and contacts with you wherever you are. 
Sunrise Cloud Solutions Mobile App  
The Sunrise Cloud mobile app is a powerful application, making on-the-go teamwork easier than ever by transforming your phone into a collaboration tool. You can send and receive text messages and chats, see who is available, see voicemails, and place calls from a single application. Additional features of our mobile app include:  
The ability to extend your phone number and extension to reach your mobile phone, letting you place and receive calls remotely and transfer your desktop call to your mobile device.

 
Sync your full SMS and desktop chat history with your mobile device, keeping you connected with conversation everywhere you go.

 

Sync contacts from popular third-party platforms like G-Suite and Office365 to all Sunrise Cloud apps from your mobile device.

 
Contact Sunrise Solutions Today!
When you're looking for a robust VoIP cloud phone system to increase the productivity of your business in DC, Northern VA, and the Eastern Shore of Maryland, look no further than Sunrise Solutions. Providing large-company telecom services to small and midsize businesses for more than 20 years, we're committed to providing our customers with the right technologies and support to communicate more effectively.  
Sunrise Solutions has proven telephone, cabling, data networking, dial tone, and sound masking products that will meet your company's needs now and in the future. Contact us today to learn more about Sunrise Cloud Solutions! 
Does Your Business Have Its Best Communication Solution?