Skip to Content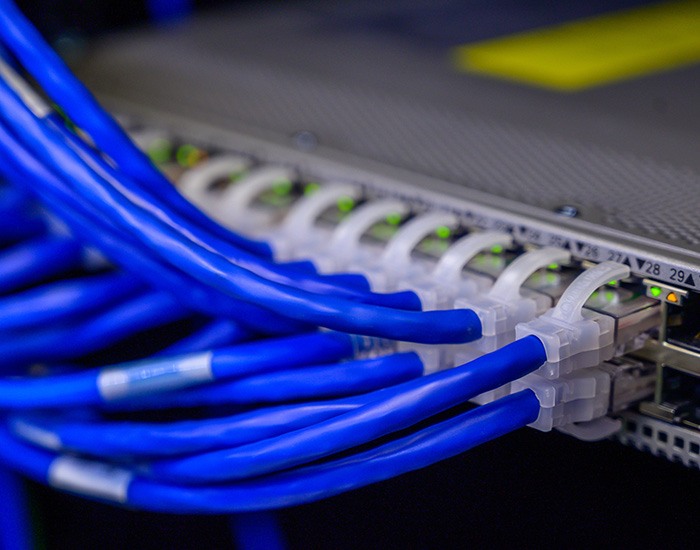 Structured Voice and Data Cabling Services
Serving Maryland, DC, Virginia, and the Mid-Atlantic
Sunrise Solutions is highly experienced in the design, installation, and certification of data and voice infrastructure. All designs are based on the American National Standards Institute (ASNI), Electronics Industries Alliance (EIA), and Telecommunication Industry Association (TIA) standards. Cabling mediums include Category 3, 5E, and 6, multi- and single-mode fiber optic, and coaxial. As Hubbell and Allen Tel certified partners, our cabling solutions offer the Hubbell MISSION CRITICAL Warranty and the Allen Tel Performance Warranty. These warranties carry a 25-year guarantee on the components, performance, and installation integrity of our standard cabling system.
Capabilities
Design and implementation
Project management
SCIF (Sensitive Compartmented Information Facility) design and installation
Horizontal/riser voice and data wiring infrastructure
Fiber optic horizontal and riser cabling
Video horizontal and riser cabling
Voice, data, fiber, and video OSP (duct bank or aerial)
Voice, data, coax, and fiber testing with test results
As-built CAD drawings
We are also a qualified federal government contractor through the small business set aside program. Our industry experience includes, but is not limited to:
Healthcare
Local, state, and federal government
Government contracts
Education K-12 and higher
Manufacturing
Real estate firms
Law firms
Does Your Business Have Its Best Communication Solution?