Skip to Content

Increase

Communication Flexibility with Premier SIP Services 
When you need a highly efficient telephone system for your business, you need one that's affordable, reliable, and fully customizable for all your needs. No matter what size business you have or what industry you're in, the professional team at Sunrise Solutions has high-quality voice SIP services available for businesses throughout DC, Northern Virginia, and the Eastern Shore of Maryland.  
In addition to providing flexible SIP solutions for businesses, our team offers exceptional customer support. Whether you know exactly what you want, or prefer assistance from one of our team members, call us today, and we'll be in touch to assist you!  
What Is VoIP? What Is SIP? What's the Difference?
There are a few differences between the VoIP and SIP services we provide at Sunrise Solutions, including:  
Voice Over Internet Protocol (VoIP)

– VoIP is commonly referred to as a phone service over the Internet. If you have a reasonable quality internet connection, you can get phone service delivered through your Internet connection instead of your local phone company. Some people use VoIP in addition to their traditional phone service since VoIP service providers usually offer lower rates than traditional phone companies. 

 
Session Initiation Protocol (SIP)

 is a communications protocol that is widely used for managing multimedia communication sessions such as voice and video calls. SIP, therefore, is one of the specific protocols that enable VoIP operations. It defines the messages that are sent between endpoints and governs the establishment, termination, and other essential elements of a call. SIP can be used to transmit information between just two endpoints or many.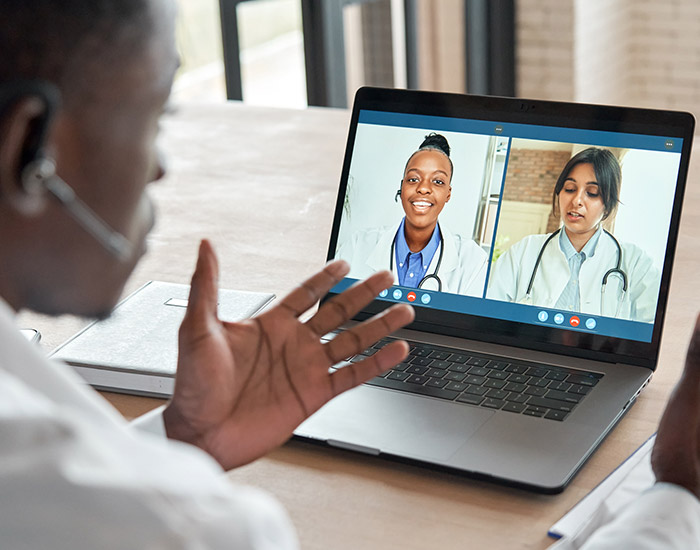 What Is SIP Trunking? 
SIP trunking is a method of delivering phone services and unified communications to customers. SIP trunks provide the connection between the phone system and the public telephone network, replacing the need for legacy telephone lines. This gives businesses the freedom to select the hardware and software that works best for them while releasing them from the commitment and expense of traditional carrier contracts.  
SIP is simply an industry-standard method of achieving VoIP and is the preferred deployment method due to its scalability. Some of the benefits of a SIP trunking service include:  
Saves time 

 

Saves money eliminating the need for additional accounts 

 

Greater purchasing flexibility 

 

Built-in security features 

 

Ability to use the Internet with one subscriber account

 
Feature Rich Telephone Service for Less
SIP trunks utilize VoIP to provide feature-rich, reliable phone service for pennies vs. traditional telephone lines. Let us help you save money with the enhanced features of GetSomeSIP Trunking! GetSomeSIP gives you everything you need for a fraction of the price of legacy telephone lines. 
Customers can save up to 90 percent compared to traditional phone lines, and our highly experienced technicians can handle the set-up process from start to finish, allowing you to keep all your old telephone numbers if you wish. We also have metered and unlimited options available depending on the needs of your business.   
Contact Sunrise Solutions Today for Premier SIP Services
Are you searching for reliable SIP services to help you communicate more effectively? With more than 20 years of experience serving residents throughout DC, Northern Virginia, and the Eastern Shore of Maryland, our team is dedicated to providing customers with the right technologies and support for all their telecom needs.  
Whether your business is healthcare, education, biotech, or manufacturing, Sunrise Solutions has proven telephone, cabling, data networking, dial tone, and sound masking products that will meet your company's needs now and in the future. Contact us today to learn more about our premier voice SIP services!
Does Your Business Have Its Best Communication Solution?