Skip to Content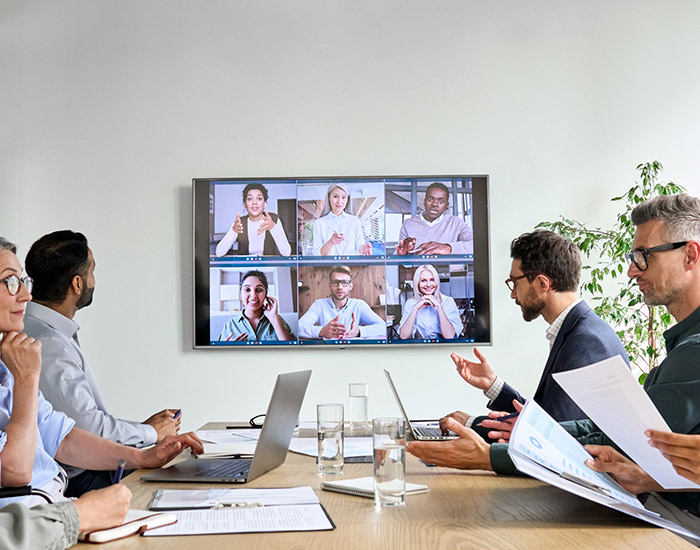 Video Conferencing Services
Be more responsive. Build relationships. Improve productivity.
Seamless collaboration—voice, video, mobile—on any device.
Change the way your mobile, distributed workforce collaborates. Deliver an engaging experience for voice, video, and mobility on virtually any device.
Easy to use
Easy to manage
Exceptional value
Sunrise Solutions offers standards-based video solutions that can be integrated seamlessly and deployed globally by any organization, large or small. Clients, partners, and employees can connect on the go.
Whether you need large conference rooms in multiple offices tied together or simple video chatting, Sunrise has the Video Solution for you. We can make remote working easier, more affordable, and communication more efficient with our video conferencing solutions.
Does Your Business Have Its Best Communication Solution?