Skip to Content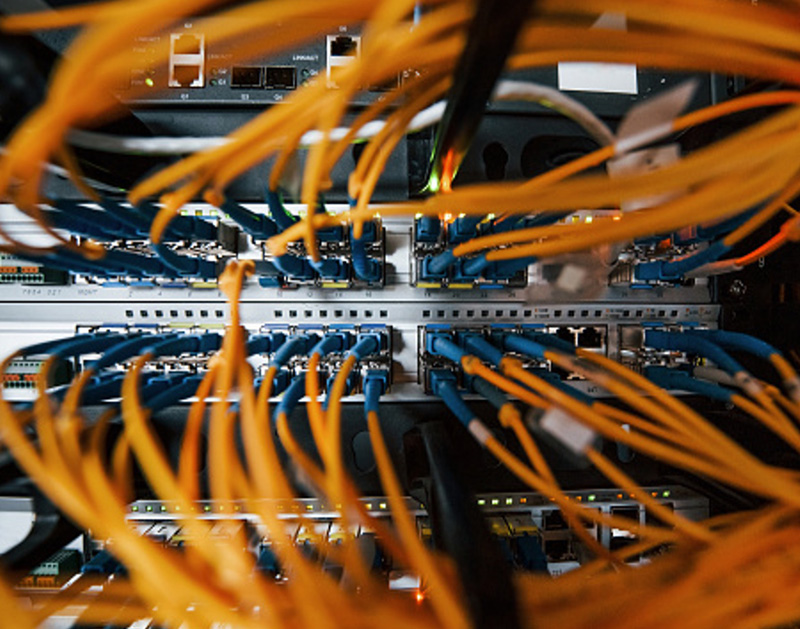 Data Network Services
Serving Maryland, DC, Virginia, and the Mid-Atantic
For small to midsize companies and branch offices, Sunrise Solutions implements Ethernet switches that are easy to install, manage, and run. You can deploy them in open environments outside the wiring closet. Your switch connects to and powers end-user devices throughout the office. It comes with certified one-minute plug-and-play for IP phones, an intuitive management GUI, and an automated set-up.
Whether you have a small 3-4 person office or need to support 1,000 devices or more, we have the solution for you.
What Is a Data Network?
Data networks are systems designed to transfer data from one point to another via data switching, system controls, and transmission lines. Data networks typically involve a variety of communications systems, including leased lines and circuit switches. Data networks and data networking solutions impact every type of communication and transmission of data today, such as telecommunications and the Internet. 
Data Communication Network Categories
There are six primary categories of data communication and networking: 
Personal Area Network (PAN):

PAN networks are designed to interconnect electronic devices within an individual personal workspace. 

 

Local Area Network (LAN):

A LAN computer network consists of access points, cables, routers, and switches that enable devices to connect to web servers and internal servers within a limited area. 

 

Metropolitan Area Network (MAN):

A MAN network is similar to a LAN, but it spans a much larger area, such as a metropolitan area or a campus.  

 

Wide Area Network (WAN):

A WAN is a collection of LANs and other networks that communicate and share information within a large geographic region. The most expansive WAN is the Internet.

 

 
Cellular Data Network:

Cellular data networks are wireless networks that are distributed over land "cells" that provide network coverage to transmit content such as voice and data. 

 

Satellite Network:

Satellite networks typically have one centralized hub and several thousand remote hubs. Some examples include broadband Internet service, weather data, radio broadcasts, military surveillance, telecommunications, television programming, and transmitting voice and data to mobile devices. 

 
Benefits of Data Networking
There are several advantages to setting up a robust data network that aligns with the needs of your business, including:  
Shared Resources:

A data network enables people to share information. Resources such as printers, videos, storage, and Internet can be shared.

 
Effective Communication:

  A data network enables users to have fast and easy communication, such as emails and file transfers. With a data network, you don't need a physical transfer medium, such as a USB drive. 

 

Ability to Collaborate:

Data networks enable users to collaborate simultaneously on the same document or project while working in different locations. 

 

Centrally Stored Software:

Everyone with access credentials within the data network can access software and other resources stored within a central resource. 

 

Central Database:

The central database for your organization can be accessed via your data network. 

 
Contact Us for Professional Data Networking Services Today
Whether your business is in education, accounting, manufacturing, or healthcare, the professional team at Sunrise Solutions can provide you with fast, reliable data networking solutions. With more than 20 years of experience in providing telecom services for businesses throughout DC, Northern VA, and the Eastern Shore of Maryland, we're committed to hooking you up with the right technologies and support to communicate more effectively.  
From sound masking products to highly efficient telephone systems, our team can help you find an affordable solution for all your telecom needs. Contact us today to learn more about our premier data networking services!   
Does Your Business Have Its Best Communication Solution?