Skip to Content
SIP Trunking: How Does it Work?
What Is SIP Trunking?
SIP trunking is revolutionizing business. People frequently connect through audio, video, or chat without being aware that SIP trunking technology is used to enable them. Additionally, most businesses have little idea of how SIP services actually function or what to anticipate from them. Let's discuss some of the essentials of SIP trunking, such as its definition and operation, without utilizing baffling industry lingo or obscure acronyms. 
If you want a condensed version that addresses the fundamentals and more, this comprehensive guide will assist you in learning everything there is to know about SIP trunking, including the benefits of using the service and the must-have features provided by leading vendors.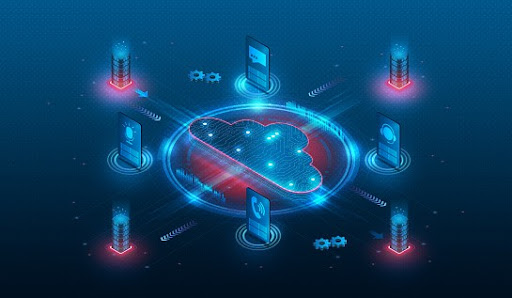 Understanding Session Initiation Protocol
Session Initiation Protocol, or SIP, allows for the transmission of unified communications services over the internet. SIP trunking, then, is the combination of many SIP session branches, or channels. 
SIP trunks operating on PBX networks are essentially virtual phone lines that let users place and receive calls to anyone in the world with a phone number over the internet. SIP trunks make use of a packet switch network, in which voice calls are divided into digital packets and sent to their destination through a network. 
Why Should I Use SIP Trunks?
Making the switch to SIP for your company has several long-term advantages. While decreased cost of communications is a most crucial aspect, there are other advantages: 
Increased capacity. SIP trunking allows for greater flexibility in consecutive calls. Many providers allow you to "Burst" or increase the number of calls you can have at any one time, without significant costs.

 

The ability to advertise/publish a local number in a long-distance area. Here's an example. Let's say your office is in New York. You do business in Los Angeles, but don't have an office there. With SIP trunking, you can advertise a local LA phone number and have your phone ring in NYC, as if it were a local call in LA. 

 

No long term contracts. Many SIP Providers offer pay as you go pricing. If you don't like the service, you can switch to someone else. No harm, no foul.

 
Other benefits include: 
By using tier-1 networks, extremely high availability and superior voice quality are achieved

 
a robust control panel that enables you to manage SIP services, bill clients, and provide quotes so you can concentrate on expanding your reseller company

 

By using private labeling, you may resell our SIP services under your own brand name

 

You can keep an eye on the activities of your team or yourself using real-time call data recordings

 
Trust The Experts at Sunrise Solutions
You now possess the fundamental knowledge to properly select the best SIP trunking alternatives for your company. To benefit from SIP technology, you don't need to be an expert in networking, IT, or telecommunications, but with the proper SIP provider, your business may grow as though you are. 
Since there are many alternatives available and the SIP services market is quite active, not all SIP trunking services are equally suited to the demands of enterprises. 
Your clients will enjoy premium, no-contract Internet telephony services when you work with Sunrise Solutions. We provide competitive features and unbeatable costs while adhering to the most recent SIP trunking standards. 
Does Your Business Have Its Best Communication Solution?