Skip to Content
Best Practices When Working From Home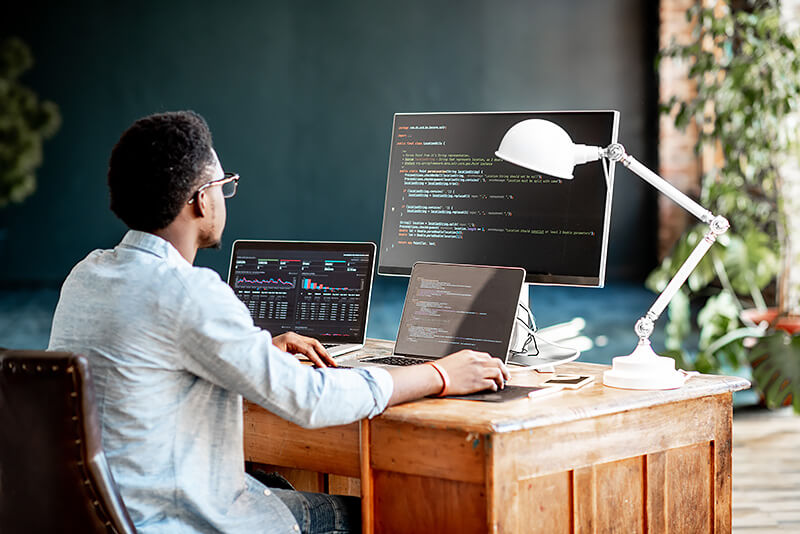 Take a Look at Some Important Things to Remember When Working From Home
There are lots of small ways we can be more productive while working from home. Here is a list of some best practices compiled from online resources and personal experiences:
Be Prepared: Have the Tools You Need to Do Your Job Effectively
Up to date Computer/Tablet with a quality camera and microphone
Good stable Internet connection *
Professional Collaboration Tools (CRM, IM, Team Sharing, ZOOM) *
Maintain a separate business phone number *
Use a secure Virtual Private Network (VPN) *
Keep a Dedicated Office Space
Ideally, a space where you can close the door. This will give you privacy when you need it as well as let others know you are working and should not be disturbed.
With all the video conferencing we are doing these days, look at what others will see around you. If it doesn't look professional, remove it. If you can't remove it, try a virtual background when on videos calls.
Build Boundaries/Set Ground Rules With the People in Your Space
Let everyone in your home know the rules of when you are working and when you are not. This will save you a lot of trouble. It is not fair to expect others to know when they can or can not "bother" you. No one like to hear "Can't you see I'm working?".
Pets – do what works for you. My pets seem to know when I'm working and when I'm not. This doesn't stop the dog from barking incessantly at every squirrel that runs through the back yard, but that's when the door to my office comes in handy.
Create a Morning Routine
Simplest practice is to follow the same routine you followed before you started working remotely, only don't commute
Dress the part. You never know when a pop-up video conference might happen. This also another clear indicator to those around you that you mean business.
Maintain Regular Hours
Set a schedule and stick to it. This will let people know when you are and are not available. There are times when you will need to deviate from the schedule, but let folks know this is a deviation. Over-communication is best in a remote environment.
Schedule Breaks. Working from home makes it easy to start early and finish late. While admirable, overtime this can lead to fatigue, resentment, and job dissatisfaction. Taking breaks for lunch, to get coffee, or even to run an errand will make your quality of life much better.
End Your Day With a Routine
Shut things down
Leave the office
Close the door
Follow the same routine you followed before you started working remotely, only don't commute (seems like we've discussed this before).
Socialize With Colleagues
Being isolated can be lonely. Schedule video lunches with colleagues. We have virtual office Happy Hours. The beauty of these Happy Hours is we don't have to wait for the waitress to bring another round AND we don't have to drive home!
We hope these Best Practices help. The items you see marked with an asterisk (*) are things we can particularly help you with. Call to schedule a demo for remote working solutions
Does Your Business Have Its Best Communication Solution?