Skip to Content
2020 Business Phone System Buying Guide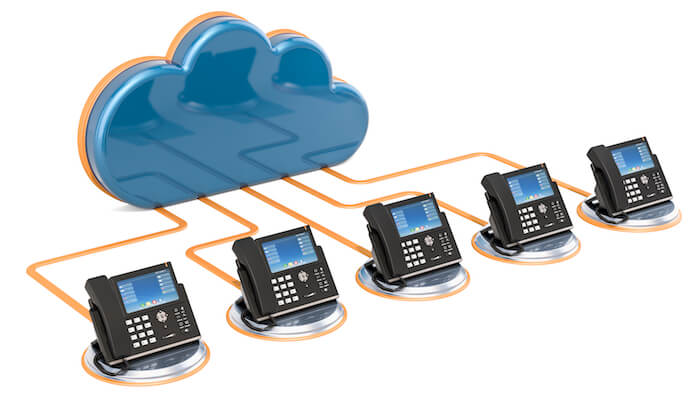 This Phone System Guide Was Created for Small and Medium Businesses or Startups Looking for More Bang for Their Buck While Maintaining Desired Features
Should you choose VoIP? What is SIP? Should you just stick with your Verizon or Sprint wireless plan even though it gets more and more experience as you add new users and features? We have created this 2020 business phone system guide to help you navigate the best system for your business's communication needs.
You've been tasked with researching a new phone system for your business. Where do you even begin? Maybe you're a DC startup whose communications needs have grown, or are a Fortune 500 Blue Chip Corporation in Baltimore still using antiquated technology. Maybe your business is somewhere in between these scenarios.
Regardless, buying telephone systems is probably not your primary job function, and you want to find the best system that fits your budget, with simple and quick implementation. Wading through countless terms, jargon, and acronyms can be daunting. Good news! You don't need a lot of information to make a good decision when it comes to buying a phone system for your business these days. We have designed this 2020 business phone system buying guide to help you choose the right package for your business, without spending countless hours on research.
Considerations When Researching New Phone Systems for a Business
Step 1: Getting Started
The first questions to consider are:
What type of phone system will best meet the communications needs of my business?
What is the actual cost? To be more specific, what is the TOTAL cost for the entire phone system?
What is my budget? This includes initial setup (if applicable) and ongoing, monthly, and annual costs.
Once you are able to clearly answer the aforementioned questions, you are ready to learn more about the various types of phone systems that are available for businesses in 2019.
Step 2: Familiarizing Yourself With Business Phone Systems
In order to make an informed decision, it is advisable to learn the basic concepts of business phone systems. While it is not necessary to become an expert, understanding popular jargon, features, and benefits will ensure you select the type of communications system that is a great match for your business.
Business Phone System 101
Let's start with what a business phone system really is. Do you remember watching old movies where there would be an operator who answered your call? She would ask who you wanted to call, move some wires around her switchboard, and you'd be connected!
In the Telecom world, this was called a "Branch Exchange." Just like a tree, there were lots of branches coming together to form the Public Switched Telephone Network, also known as a PSTN. Later, when large businesses started having Operators of their own, their Branches were known as "Private Branch Exchanges" which are also called PBX.
PBX Systems (Private Branch Exchanges)
While there are no longer switchboard operators, often you will hear people refer to Business Telephone Systems as a PBX system. Chances are, you have heard this term used by a member in your IT department or from the communications team. There are a few different types of PBX Systems:
On-Premise PBX: These telephone systems are housed within the office building
Cloud PBX: These telephone systems are hosted somewhere else
Why Businesses Choose On-Premise PBX
With an On-Premise PBX, the equipment is installed and maintained locally at the company's place of business. A benefit to On-Premise PBX is that the company owns the equipment outright. On-Premise Business Telephone systems can be Digital, VoIP, Analog*, or a hybrid of all three, depending on the specific needs of the business.
Here are some additional benefits to consider:
One-time capital expense
No monthly equipment cost
Carrier independent
Maintenance plans available
Lease to own options available
Allows for analog back-up telephone lines
Why Businesses Choose Cloud (Hosted) PBX
With a Cloud PBX, the phone system server resides in the provider's data center instead of the company's office or place of business. Voice and Data traffic is routed over the public switched telephone network, or PSTN, to the hosted system. Since the system itself is offsite, configuration and modifications are accessed through a web-based platform or dashboard.
Here are the benefits to a Cloud or Hosted PBX system:
Low up-front cost
Predictable monthly expenses
On-going support
What Is a Digital Phone System?
Digital telephony uses digital signaling to convert analog sound into proprietary digital protocols. Digital phone systems require their own internal network. Among the advantages of digital telephony, are the ability to send more information at once at a lower error rate. Digital phone calls are clearer than calls made using analog phone networks. Digital networks are proprietary to the manufacturer, meaning only that manufacturer's devices will work on the system.
The following are types of digital phone systems:
VoIP
VoIP + SIP
Digital PBX
Hybrid PBX
What is a VoIP Phone System?
VoIP Phone systems utilize Internet protocol signaling. VoIP stands for "Voice Over Internet Protocol." According to Webopedia, "Voice over Internet Protocol is a category of hardware and software that enables people to use the Internet as the transmission medium for telephone calls by sending voice data."
VoIP is the protocol for transmitting the human voice in digital form over the Internet or other networks as an audio stream, instead of using traditional telephone lines. VoIP is commonly referred to as a phone service over the Internet. This is not necessarily true. For instance, businesses may use VoIP on their internal network (in the office) and Plain Old Telephone Service (POTS) outside of their office. VoIP Systems can be proprietary or open-sourced. Open-sourced systems typically utilize Session Initiation Protocol (SIP). In the business world, SIP or SIP Trunking is utilized to provide business-class telephony service.
What Is Sip?
Session Initiation Protocol is also known as "SIP" is a communications protocol that is widely used for managing multimedia communication sessions such as voice and video calls. SIP, therefore, is one of the specific protocols that enable VoIP. It defines the messages that are sent between endpoints and governs establishment, termination, and other essential elements of a call. SIP can be used to transmit information between just two endpoints or many.
SIP Trunking delivers telephone services and unified communications to customers with SIP-enabled PBXs and unified communications solutions. SIP trunks can provide the connection between the Phone System (PBX) and the public telephone network, replacing the need for legacy telephone lines or PRI*s (Primary Rate Interface). This gives businesses the ability to select the IP-PBX hardware and software that works best for them while freeing them from the expense and inflexibility of traditional phone lines and carrier contracts.
What is a Hybrid Phone System?

A hybrid phone system can use all protocols at the same time; Digital, Analog, VoIP, SIP, whatever signaling best suits the communication needs of the business.
POTS Phone Systems

Plain Old Telephone Service also known as "POTS" lines are just like the same telephone lines you use at home. These are Analog* lines. These are typically plain copper lines which are basic = 1 phone # for each line.
PRI

Integrated Switched Digital Network Primary Rate Interface (ISDN-PRI) is a "Smart" copper line which has the ability to carry up to 23 calls at the same time, Direct Inward Dial (DID) numbers which will ring Direct to your desk instead of going to the Attendant or Receptionist, Caller ID, as well as Automatic Number Identifier (ANI), which tells your business telephone system what number the customer called so it can route the call accordingly. Quick Note: One of the beauties of SIP Trunking is, it provides all the features of a PRI at a cost LESS than POTS! This saves companies HUGE amounts of money each month!
How Much Should a Business Phone System Cost in 2019?
The cost of a business phone system in 2019 will vary greatly depending on the size of the business, the type of business (ie. are your team members remote?), the communication needs of the business (do you need video conferencing services), and a variety of other considerations. It is vital to create a list of "wants" and "must-haves" in order to ensure the best fit when it comes to a company's phone system. Another important consideration to keep in mind is future cost. For example, is the business a rapidly growing startup that is onboarding new team members regularly? Or is growth more steady and predictable? It is vital to select a phone system that can grow and scale along with the business.
Costs For Specific Types Of Business Phone Systems

Cost For Premise Based Phone Systems:
In round numbers, you can expect to pay one-time costs of $500-$1000 per user for a premise-based system. On an ongoing basis, you'll need to pay for your Trunking (POTS, PRI, SIP), and maintenance.
Cost For Hosted Phone Systems:
Hosted phone systems are sold on a subscription basis. You pay a low upfront cost or installation and pay a per-user fee of around $20-$25/user each month forever. This includes your Trunking and maintenance as well.
So Which Phone System Is Best for Your Business?
With the overload of information and options out there, figuring out what kind of phone system is right for your business can be difficult and very frustrating. There are pros and cons to Cloud PBX and an On-Site PBX. There are some fundamental differences to each of the systems. A GREAT first step for you would be to simply click the Quick Quote button; answer a few simple questions, and we'll send you some options. If you're interested, you call us…we won't call you.
Is the list of features below all of the features that are available? Do certain features go with certain types of systems? Or is the objective just to list available features so users can scan the list to see if the features they want are there?
Business Phone Systems Common Features:
3-Way-Calling
Auto Attendant
Black List
Call Accounting
Call Center Queues
Call Detail Reports
Call Forwarding
Call Logs
Call Park
Call Recording
Call Transfer
Call Waiting
Caller ID
Company Directory
Conference Bridges
Direct Inward Dialing (DID)
Distinctive Line Appearance
Do Not Disturb
Extension Redirect
Find me/ Follow me
Group Chat
Hot Desking
Hunt Groups
In-Queue Music and Messaging
Instant Messaging
Manager Call Monitoring
Paging
Presence
Soft Phone Capabilities
Speed Dial
Unified Messaging/Twinning
Voice Mail
Voicemail-to-Email
Web-based Management
WebRTC Telephones
Get a Quick Quote From A Business Phone Guide Expert!
Does Your Business Have Its Best Communication Solution?