Skip to Content
5 Ways Unified Communications Supports Remote Workers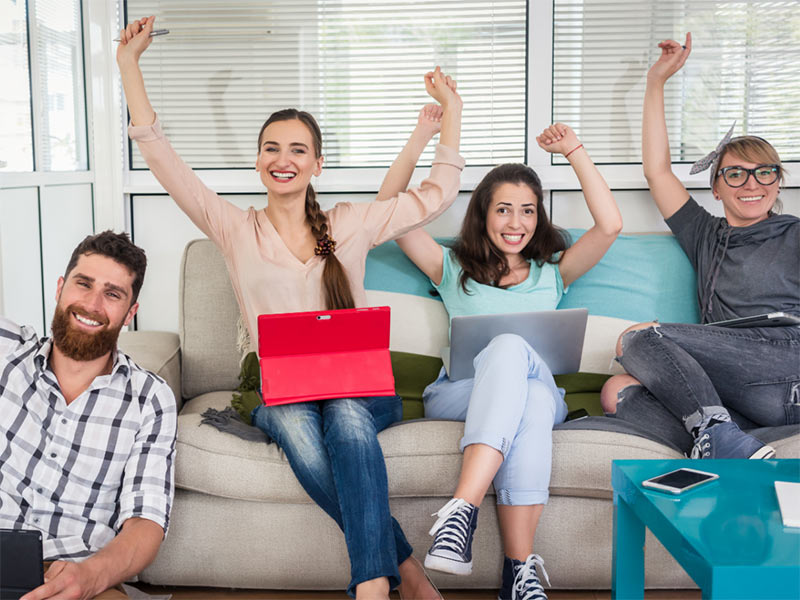 5 Ways Unified Communications Supports Remote Workers
As companies search for alternatives to business travel, one thing remains certain– the business environment waits for no-one. If anything, it's moving quicker than ever before. Because business leaders no longer must decide between operating a distributed organization and compromising success, employees' time spent at their desk is no longer an indicator of productivity. Now that the global workplace is made up of largely remote workers, as well as hybrid workers, the tools they utilize must also be adapted to this new way of life. That's where Sunrise Solutions' Unified Communications as a Service (UCaaS) comes in.
UCaaS not only improves productivity in the workplace, it empowers employees to communicate in the way that works for them, allowing them to get more done and be happier about it.
UCAAS Drives Productivity
UCaaS provides a single platform for all communication. Imagine Zoom, Slack, email and video messaging all being combined into one easy-to-use interface. No more switching between apps or losing important information in the process- With one central hub, communication is streamlined and simpler than ever before. UCaaS is a cloud-based system so all employees need to stay connected is a bit of wifi. UCaaS includes chat, video conferencing, screen sharing and file sharing.
UCAAS Delivers A More Productive Workforce
A positive and efficient work environment needs to give its workers the right tools. Here are five ways UCaaS improves productivity in the workplace:
Greater Mobility Equals Greater Productivity
UCaaS means workers always have access, even when they're away from their desk. In a world that's already shifting to remote work, companies must be able to offer mobility to remain competitive in their industry, not to mention attract the right employes. UCaaS allows workers to communicate easily with clients and each other with total location independence.
Real-Time Responses
The portable phone system provided by UCAAS allows clients to stay top-priority regardless of whether or not your employee is in the office in Annapolis MD or at a co-working space in Bali. Not to mention, UCAAS works to make response time even more efficient with features such as automating voicemails to email. Responding in a timely manner to your customers lets them know that you care, which invites in both good reviews and positive referrals.
Enhanced Collaboration
You know how the old saying goes: "Two heads are better than one." Especially in our fast-paced world where employees are expected to find creative solutions to better business, improving collaboration can only help your company. Thankfully for you, UCAAS allows your team to collaboration without restriction from all over the world. Choose from instant messenger, video meetings, document sharing and more.
Easy Integrations
UCAAS works seamlessly with the other cloud-based platforms that you use to run your business. Forget about having to look for information in six different places – with UCAAS, everything you need is in one, easy-to-find space.
Consistent Reliability
When using outdated systems, it can be almost impossible to have a back-up plan. What if services goes down? What's  your business continuity plan? UCaaS is far more reliable than legacy phone systems. You can't be productive when your system is down, and that's why so many businesses depend on UCaaS for communications.
Does Your Communication Platform Hinder Or Help Your Organization?
Upgrading to a UCaaS solution will undoubtedly help your business boost its productivity. Get rid of the antiquated communication platforms for good and step into the future with UCAAS. Improve productivity today by checking out our UCAAS solution, Elevate.
Was this information useful? Download it as a PDF here. 
Does Your Business Have Its Best Communication Solution?