Skip to Content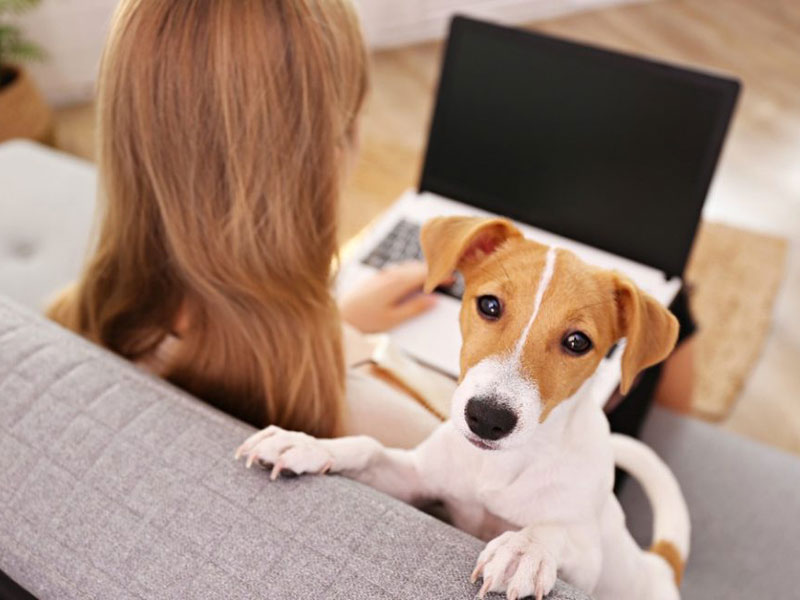 Will Working From Home Still Be the Norm When We Return to Normal(ish)?
As we start to re-open the country, our businesses, and lifestyles; pundits, prognosticators, and other talking heads have started to focus on "The New Normal". In previous weeks we've outlined how Work From Home (WFH) has already become the "New Normal" for people who can still work.
The transition from COVID 19 Stay at Home orders will be gradual and stepped. We won't all be rushing back to work at the same time. This may prove to be a great opportunity for business leaders. Change can be hard. For years people have been migrating to WFH usually on an "as needed" basis. COVID 19 provided the NEED for most everyone to WFH.
Unfortunately, most businesses were not prepared. Most scrambled to find quick solutions to allow for business continuity. These solutions have been varied, wide-ranging, and resourceful. ZOOM alone has added over 190 million daily users since the end of last year. File sharing on Google Drive is up. Telephones have been forwarded, twinned, and hot desked to make sure calls go through. People did what they had to do, with what they had available.
The good news is, for the most part, it worked! I say "the most part" because there were a lot of unforeseen issues with security, compatibility, and available resources. The employees from Facebook, for instance, were barred by DoorDash from receiving food deliveries. The DoorDash servers were receiving multiple orders from all over the Bay Area from the same IP address. DoorDash IT rejected the orders thinking it was malicious. In fact, Facebook employees were working remotely and ordering through the Facebook VPN. This is small, and kind of funny. It is, however, an example of things you don't think about amid a pandemic. The gradual return to normalcy will allow for the time to plan and prepare for Normal-ish.
Company leadership will undoubtedly, realize the benefits of WFH. We've outlined a number of these in previous articles. Leadership will need to realize this is not the last time we may need to decentralize quickly and elegantly. Next time it may be due to ransomware, severe weather, or another health concern. Businesses need a Business Continuity Plan in place to protect the business, its information, and the employees.
To accomplish this, Leaders will need to:
Set Expectations: A clear model of how thing will work moving forward, what will be expected of management, and what will be expected of employees will need to put in place and shared with everyone involved. See here
Provide the right tools: Unifying your solutions into a cohesive package that everyone can use, will be imperative for ease of use for the employees and management. WFH can sometimes feel lonely and isolating, but Unified Communications allow for collaboration, communication, and a sense of teamwork.
Utilize Data Driven Metrics: As people are working "out of site" their performance must be measured using data-driven metrics. Subjective "Feelings" of how someone performs will have to give way to measurable data.
IT Professionals will need to provide:
A Secure infrastructure to allow for WFH
Unified Communications platform to meet the needs of the business
A migration plan to the "New Normal" which will include a Business Continuity and Disaster Recovery plan once implemented
If this pandemic has taught us anything, we need to be prepared. WFH is here to stay, for the benefit of us all.
We are here to help!
Does Your Business Have Its Best Communication Solution?