Skip to Content
Yes, You Do Have a Contact Center!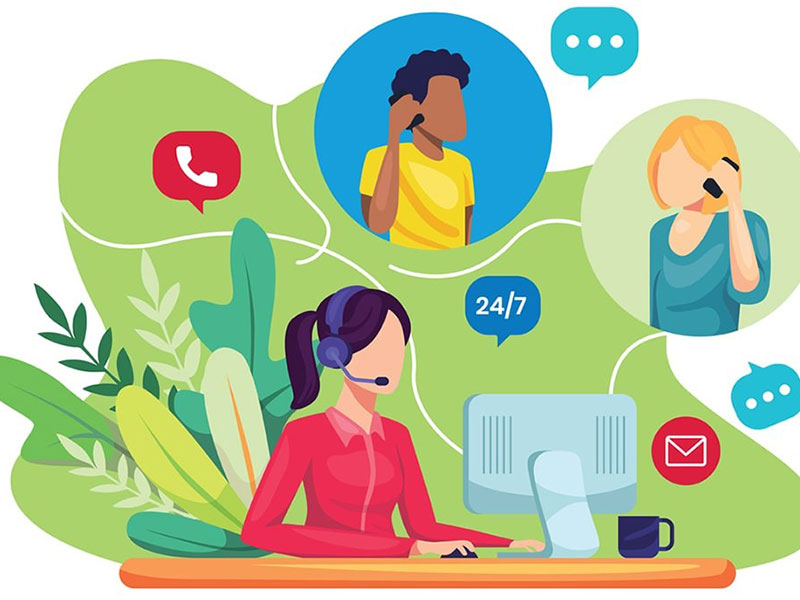 How Is Your Contact Center Performing?
For a lot of people, when you use the term "Contact Center" or "Call Center", the 1st thing that comes to mind is a cubicle farm filled with people making and receiving phone calls.
Something like this: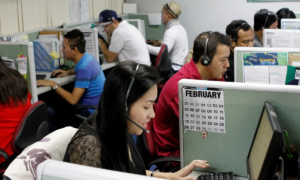 If that's what you think of, you wouldn't be wrong. This is a picture of a Call Center in the Philippines.
Here's another Call Center: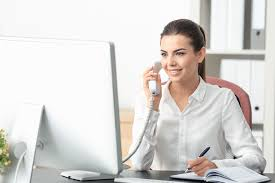 Yes! A single receptionist, or any other person who answers or makes calls from your customers is part of your Call Center or Contact Center. In recent years, the term has morphed from Call to Contact Center to include ANY way you communicate with your customer; voice, chat, email, or social media.
Now that you know you HAVE a Contact Center, how is it doing? How do you know?
Director of First Impressions is a job title that is increasingly being bestowed on receptionists or any front-line customer facing company representative. With first impressions being SO important, it's amazing how few companies actually measure the success of their Contact Centers (see what I did there?).
How many contacts are they making? How many are they missing? How long are they engaging them? How many have been put on hold, left in a queue, been disconnected, or left before talking to someone? Is your Director of First Impressions too overwhelmed? How do you know?
These metrics have been tracked and followed for years by traditional call centers. The software for this has been expensive and cost prohibitive for most small to medium sized businesses. Not anymore!
Many Contact Center functions come embedded into new phone systems, whether they are premise-based or hosted. There are also add-on programs which allow you to utilize your existing telephone system.
One of these programs is XIMA Chronicall. We've used it for years with a number of our customers with premise-based systems. It is a very powerful program which enables you to see how a call flows from start to finish. It can give you a dashboard which shows how folks are doing in real time. It can give you all the metrics we spoke of already to tell you how your customers are being handled.
In the Contact Center world, XIMA Chronicall was and still is reasonably priced, but does require expertise to set up, the upfront cost of the software, a separate computer or virtual computer to run on, and ongoing maintenance fees. $10,000 for a 10 person contact center is a great price. However, that can be a lot of upfront expense for a small business.
Enter XIMA CCaaS (Contact Center as a Service). With CCaaS, you basically rent the service on a monthly basis and pay as you go. With a recent customer, this added $60/month/user once it was set up. This is much more palatable for some small businesses. This gave them all the reporting functions, plus the ability to offer queue call back (the option where if someone is on hold the customer can leave and be called back without losing their place in line) and a chat feature where customers can chat online with you.
The Net-Net here is, whatever it costs to manage your customers first (or more) impressions, it is always less expensive than a BAD impression. The good news is, it doesn't have to be expensive!
Does Your Business Have Its Best Communication Solution?